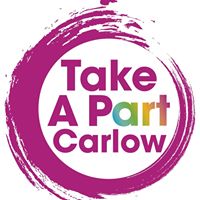 We're into the final hours of voting for Take A Part Carlow to win an Epic Award.
The competition celebrates voluntary arts groups across the UK & Ireland & the local group is one of 30 shortlisted for the prize.
A public vote ends tomorrow online at voluntaryarts.org & hopes are high the local group, which is based on the Tullow Road in Carlow & works with those in the community to develop arts projects, will make the final cut for the event on May 3.
You can vote by clicking here