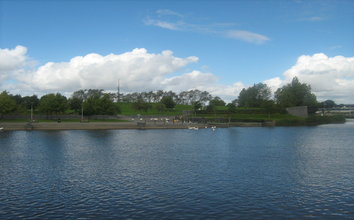 In News …
Locally: Fresh calls for security measures at Carlow Town Park following an attack on a visiting elderly couple & their grandson who had belongings thrown from their boat into the river.  Kathleen Funchion's been confirmed as the Sinn Féin candidate for the Carlow Kilkenny constituency in the General Election while a Kilkenny FG Councillor's optimistic that he will be his party's third name on the ballot.
Elsewhere: The Health Minister says prescription charges are too high and a new scheme's needed.  The US President is calling on Britain to remain in the EU.  Three people are dead following a shooting at an American cinema.
Keep up to date with what's going on with our bulletins on weekdays each half hour 7-9am, hourly to 4pm, half hourly again 4-7pm & hourly thereafter.
In Sport …
Attention turns to local football this weekend with intermediate and senior championship action in Carlow while Kilkenny's county Junior side faces into an All Ireland semi-final.  Meanwhile, we're enjoying this:
Ye can take the Tank out of Tullow but ya can't take the Tullow out of the Tank #behindthesceneshttps://t.co/fNjlMoU2e8

— Lucozade Sport (@LucozadeSportIE) July 23, 2015
Get the latest in local sporting fixtures & results with international news across the day with extra updates on weekend afternoons.  You'll also catch some titbits on our website here 
In Entertainment …
Ed Sheeran plays Dublin this weekend.  Here's the star with Kilkenny man Ray Lonergan who bumped into him recently, as captured by yesterday's Star newspaper: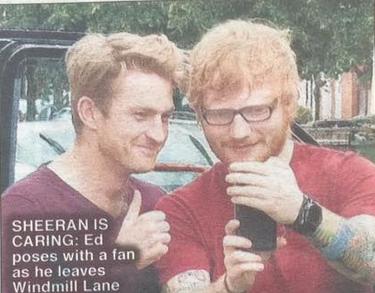 KCLR Breakfast …
John Walsh & Edwina Grace edge us closer to the weekend on KCLR Breakfast from 7-10am with Advance Pitstop Carlow.  The crew's enjoying this video this morning:
KCLR Live …
John Masterson brings you KCLR Live 10am to 12noon with the day's issues and more including Sulkie racing in Kilkenny after last night's Prime Time report. Apparently Kilkenny County Council seized 55 horses in the
first seven months of this year and all of them were put to sleep. Remember the byelection candidate Peter O'Loughlin? Well he's just launched a new party, Identity Ireland but it's not without controversy…there'll be an update on that.  More on the awful attack on visitors at the town park in Graiguecullen.  Marble City Travel's Tom Britton in studio to tell us about air fares, Cuba and some fantastic all-inclusive deals for September and later this year.  While the Friday panel will discuss the hot topics of the week.
Lunch & Afternoon …
It's Friday & the boys are back with three new songs for Jukebox Jury on KCLR Lunch with John Keane 12-3pm.
He's followed by Eoin Carey with KCLR Afternoons 3-6pm.
Where To Go …

Enjoy a music or garden festival, catch a gig & lots more in this weekend's Where To Go – details here.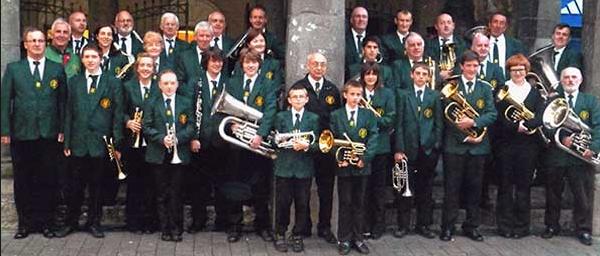 Meanwhile, Martin Bridgeman has been busy with interviews & here's a recent one with ¡NO! on the Eclectic Light Programme who play Cleere's Theatre this Saturday (July 25th)  Hear it here
Later on KCLR …
Our news team has a round-up of the day's stories on The Way It Is from 6pm.
Eddie Hughes has 90s Friday Night from 7pm.  This was HUGE this month in 1990:
Then from 10pm it's the best of Irish country music on the Johnny Barry Show with songs from stars like this man who was in Kilkenny earlier this week:
https://www.youtube.com/watch?v=Ch2_IcnOYk0
If American country's more your thing then you'll not want to miss our weekly chart countdown US 96 on Saturday 9-10pm with John Keane.  Will Little Big Town remain at the top of the American Country Music Top 20 for a sixth week?
Join the conversation: text 083-306-96-96, call 1890-90-96-96, Facebook or Tweet @KCLR96fm