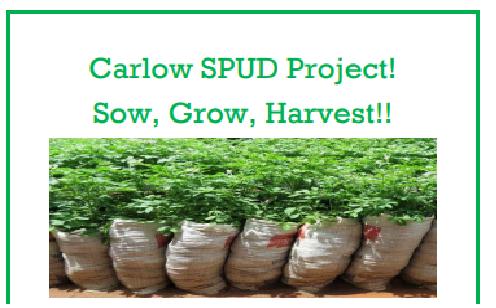 The humble potato is taking centre stage in Carlow at the moment.
Volunteers are being asked to pop along to An Gairdín Beo – the community garden in Carlow Town – to help plant 300 spuds between now and 1 o'clock.
The event is being organised by the VISUAL Arts Theatre and while the planting will take place today, the harvest will get underway at the end of July where there will be a feast and plenty of activities organised.