Featured
KCLR News
News & Sport
"We just want to get him home safely" say Kilkenny gardaí as search for missing Bennettsbridge man Turlough Kelly continues
He was last seen at 4pm yesterday and his phone was found at 5pm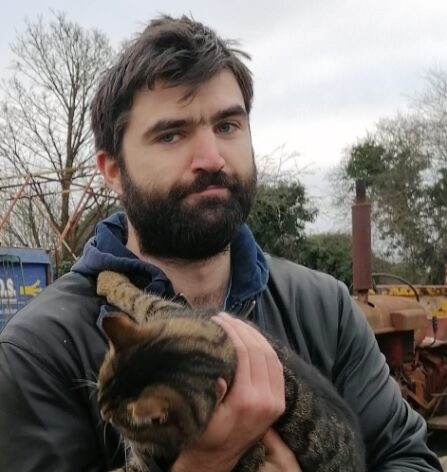 If you were in the Freshford Road or Linear Park area of Kilkenny city yesterday evening, Gardaí want to hear from you.
They're appealing for information on 28-year-old Turlough Kelly from Bennettsbridge who hasn't been seen since 4pm, with his phone found by the River Nore an hour later.
Family and friends led a search for him into the late hours of last night, aided by Kilkenny Civil Defence, Kilkenny Sub Aqua and Gardaí.
Turlough's aunt Sheila Jarrett had an emotional appeal on KCLR earlier, calling on anyone with information to come forward.
While Garda Lisa Mullins on KCLR News this evening said "We're appealing to the public for assistance in relation to the whereabouts of Turlough Kelly, he was last seen in the Sycamores Estate in Kilkenny around 4pm yesterday, the 21st of August 2023, and he was wearing a black hoodie and green bottoms, he is 6ft 1 in height and approximately 14 stone, so he's black hair, black beard, quite distinguishable, you'd know him if you'd seen him, quite good-looking chap".
She says "If anyone has any information or may have seen him, could be the smallest piece of information might help us in locating Turlough, it would be a massive help to us".
It might be something small that you noticed or may have unknowingly captured as Garda Mullins outlines; "You know, dashcam footage, people could have been driving in the estate, doorbells; you never know, the smallest thing could help us locate Turlough and we just want to get him home safely please God".
She reminds us "He was last seen in the Sycamores estate in Kilkenny, which is up on the Freshford Road, I am aware a phone was located around Talbot's Inch down near the Linear Park so we're just asking anyone if they may have even seen him down in the Linear park that would be a massive help also so just appealing to the public for their assistance",
If you have information to share you're asked to contact Kilkenny City Garda Station on 056 777 5000 or the Garda Confidential Line 1800 666 111.