KCLR News
Work on 33 new houses for Castlecomer to get underway soon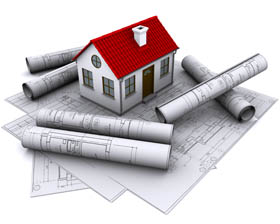 It's expected that work on 33 new houses in the Castlecomer area will begin in the new year.
They're to be built in Donaguile and the council this week approved for the plans to go to tender now.
Castlecomer Councillor, Maurice Shortall says while he has raised a couple of concerns in relation to traffic and water there, he says the houses will be very welcome.
A couple of them will be built already fully accessible for people with disabilities which he says is a first for that part of the county.
The houses will take anywhere from one year to 18 months to construct.
Councillor Shortall says that once the estate is built, the plan is to commemorate a local doctor who lived in that area:
"Dr Paddy McAneeney served as a GP in Castlecomer from 1972 to 2001.
"He played a prominent role in maintaining the district hospital and also helped to a great extent with our social services and day care centre.
"I asked that we would put up a suitable commemorative feature to honour that commitment and dedication to our area and this was agreed."
A nameplate is to be installed somewhere within the estate.