Featured
KCLR News
News & Sport
Workers in the GMC Carlow base will return to work this evening following strike action
The dispute, over pay and conditions, was discussed at the WRC - however, staff returned to the picket line after talks collapsed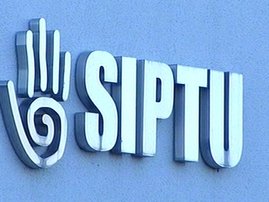 Employees at a company contracted to install and maintain the country's gas network will end their strike this evening, ahead of a Labour Court meeting next week.
Workers at GMC Civil and Mechanical Engineering bases at Carlow, Cork, Dublin, and Limerick will return to work tomorrow after staging their first picket a week and a half ago.
The dispute, over pay and conditions, was discussed at the WRC – however, staff returned to the picket line after talks collapsed.
SIPTU says the Gas Networks Ireland Group of Unions will write to the company's board, the Energy Minister, and the regulator to express anger at the situation.