KCLR News
News & Sport
Alarm sounder ripped off wall of Carlow home and cash taken
Three happened at different stages between 8 & 11:30pm Friday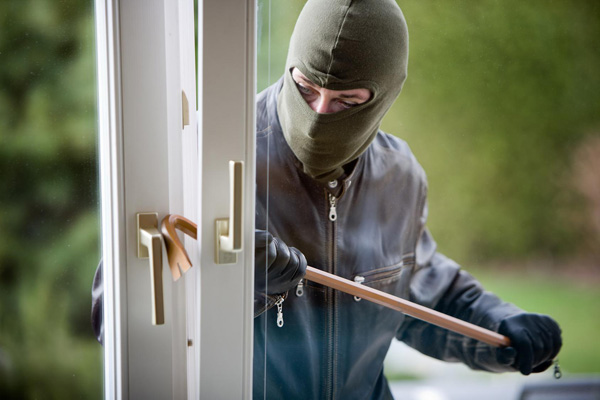 Gardaí in Carlow are investigating a spate of recent burglaries.
Four happened on Friday alone – it's not yet known if they're connected, but all were ransacked.
The first was at about 11:30am in the Craanlusky, Ballinabrannagh area (more on that here).
Three others happened later that evening.
One happened within a half hour stretch, 8pm & 8:30pm, at a house in Carlow where a door was forced open and a quantity of cash was taken.
Another at Maple Drive in Bagenalstown between 8 and 11:30pm as Garda Andy Neill outlines it was; "Late in the evening, obviously a house that appeared empty, in this break-in the house was again thoroughly ransacked but it appears very little, if anything, was taken so they had the time, weren't disturbed, nothing was taken".
While a fourth was in the area of Seven Springs on the Tullow Road – Garda Neill says; "After 9:30pm house was ransacked again and this time the house alarm sounder was ripped off the wall, that'll be the whole unit, ripped off the wall, a quantity of cash was taken again in this burglary".
With this particular incident they'd like to speak to the driver of a car seen in the area, to rule them out of their enquiries as Garda Neill says; "In this burglary we believe that a black Audi Estate is somehow involved, if someone likes to come forward, they may have innocently been in the area in a black Audi Estate".
He adds; "We're asking people did they see suspicious activity in Bagenalstown and Carlow itself and the county last Friday especially, you might have dashcam, you might have CCTV, you might have had somebody call to your door and say 'hey, did you see a little black terrier dog, I've lost it' and you say 'that's a bit implausible, why's that person coming to the door like that?' – that can be the clue, that can be the person who saw no car in the driveway and says 'oh that house is empty' and then calls and of course there's someone there".
Anybody with information on any of the above can contact Carlow town Garda Station on 059 9136621.