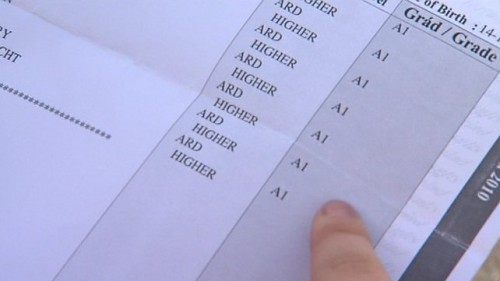 The sound of ripping envelopes is ringing through the halls of secondary schools around the country this morning.
9 o'clock is when many schools opened their doors to Leaving Cert students, anxious to get their results.
There are around 860 students in Carlow and over a thousand in Kilkenny who'll be totting up their points this morning.
No one in the country got a perfect score of nine A1s – however 6 pupils did rack up eight A1s each.
The number getting seven A1s has halved since last year.
Students who don't get the results they want this morning are being reminded that there's plenty of options available for them to pursue their career or interest of choice.
The National Parents Council is also providing a hotline for those who need it on 1800 265 165.
Thousands of students will celebrate the results this evening.
And, as always, the advice is to have fun, but to be careful.