KCLR News
News & Sport
Collection points in place across Carlow and Kilkenny as locals donate essential items for those displaced by Russian attacks on Ukraine
This page will be updated as information comes in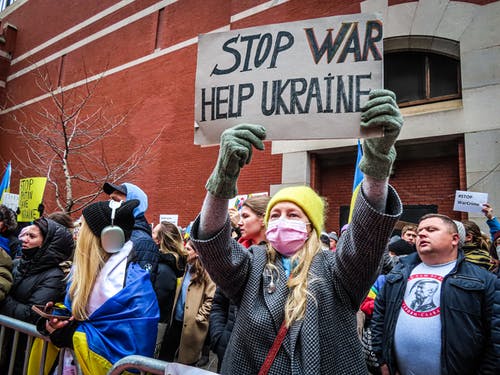 Carlow and Kilkenny continue to respond to the unfolding situation in Ukraine.
Stay tuned to our news bulletins and talk shows (KCLR Live with Eimear Ní Bhraonáin 10am-12pm and The Way It Is with Sue Nunn 4-6pm) to hear from those impacted most and also from those doing what they can to help.
For those offering accommodation options please contact International Protection Accommodation Services (IPAS) and The Red Cross.
COMMUNITY RESPONSE FORUM
As of Monday, 4th April, a Community Response Forum has been set up in each local authority area across Ireland.
These will coordinate the activities of all the public, community and voluntary organisations locally, including the Cathaoirleach and/or Mayor of each county council with members of the local Ukrainian community.
The Kilkenny Leader Partnership is the key contact point via 056 77 52 111.
LOCAL DONATION POINTS
KILKENNY    
Kilkenny Civil Defence is coordinating an appeal for items for those arriving from Ukraine. (More here).  Their last request was so successful that they're now focusing on gathering: clothes hangers and rails, childrens' shoes, pillows, double and single sheets and duvets.
Drop off points are:
Dealz at the Market Cross Shopping Centre
SuperValu at the Market Cross Shopping Centre
Dunnes Stores on Kieran Street
Dunnes Stores at MacDonagh Junction Shopping Centre
CARLOW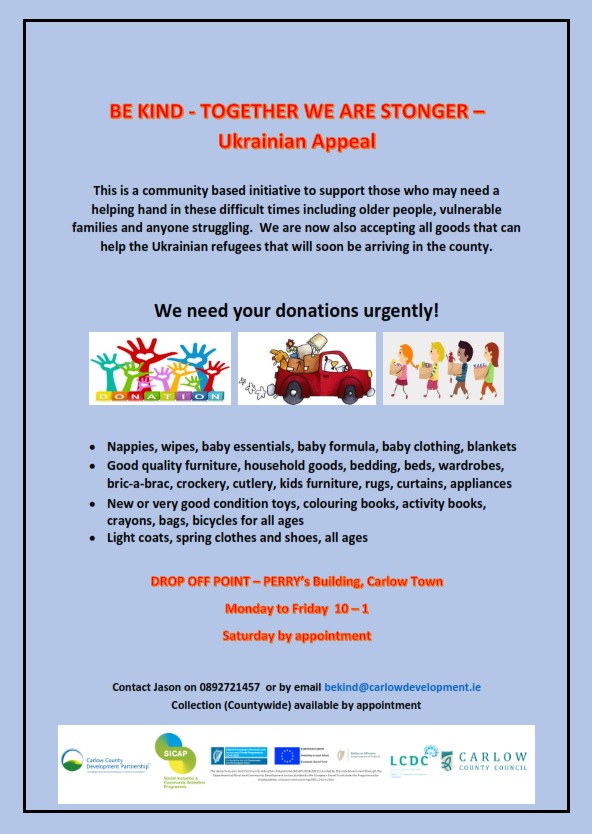 Please note that as of Monday, 4th April, the above drop-off times for Carlow have been extended to 4pm each weekday.
BALLON, CO CARLOW
FUNDRAISERS
The crew at Cushendale Woollen Mills in Graignamanagh have created something special in aid of Ukraine: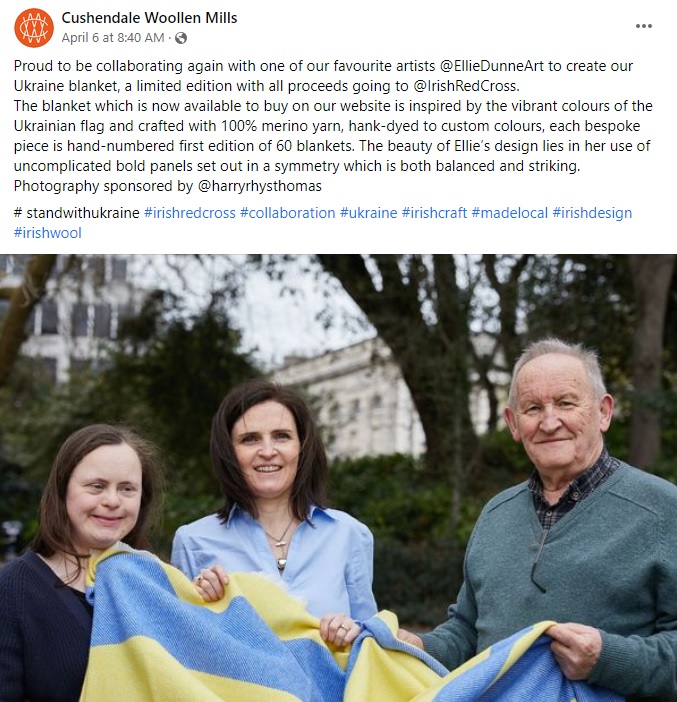 Carlow Lions Club is organising a fundraising Golf Classic on the 10th of May while they're also running a pop-up book sale on Tullow Street in Carlow Town until mid-May.

Thomastown based artist and shepherd Krisztina Rozanich has an interesting raffle which you can take part in up to the 29th of April via iDonate – hear the details here:
 Media organisations, including KCLR, have formed Ireland for Ukraine to support those in the war-torn country as well as those who had to flee here – details here
CAN YOU HELP?
Kilkenny Recreation and Sports Partnership is coordinating an effort to make recreation and physical activity available to those arriving from Ukraine. If your sports facility, club, dance class, gym, walking group or outdoor recreation facility/provider can help (waiving fees, providing a free class, equipment, activities, games, anything), they would like to hear from you and will link all activities with groups as they arrive. Email: [email protected] or contact Seamus on 087 3567884.
The Kilkenny and Carlow Volunteer Centres are busy with the following call-outs: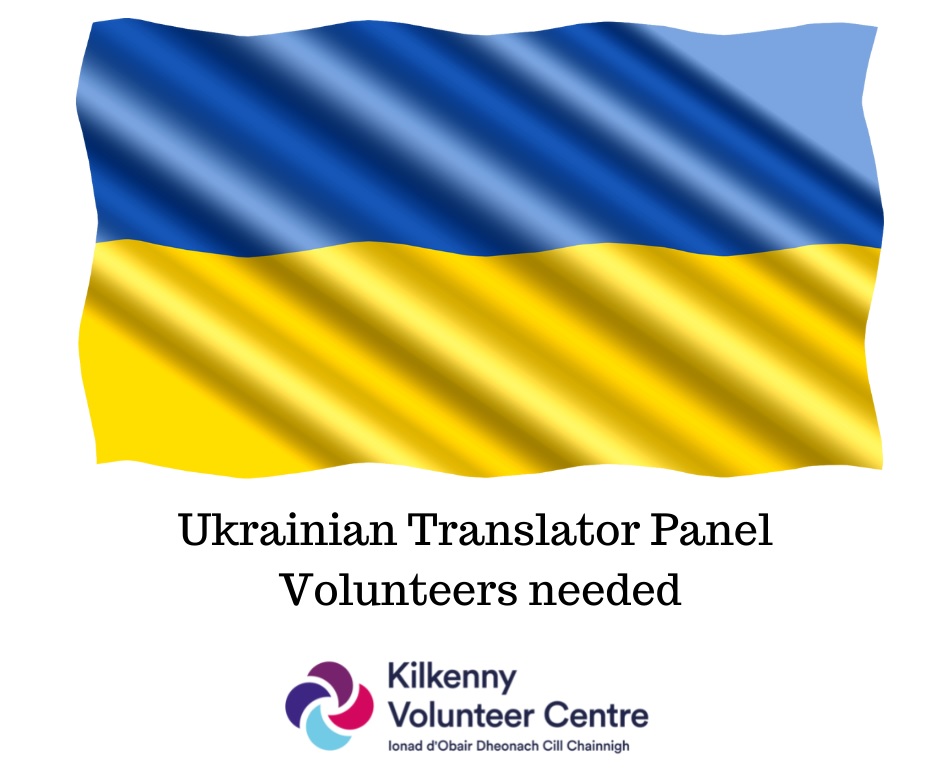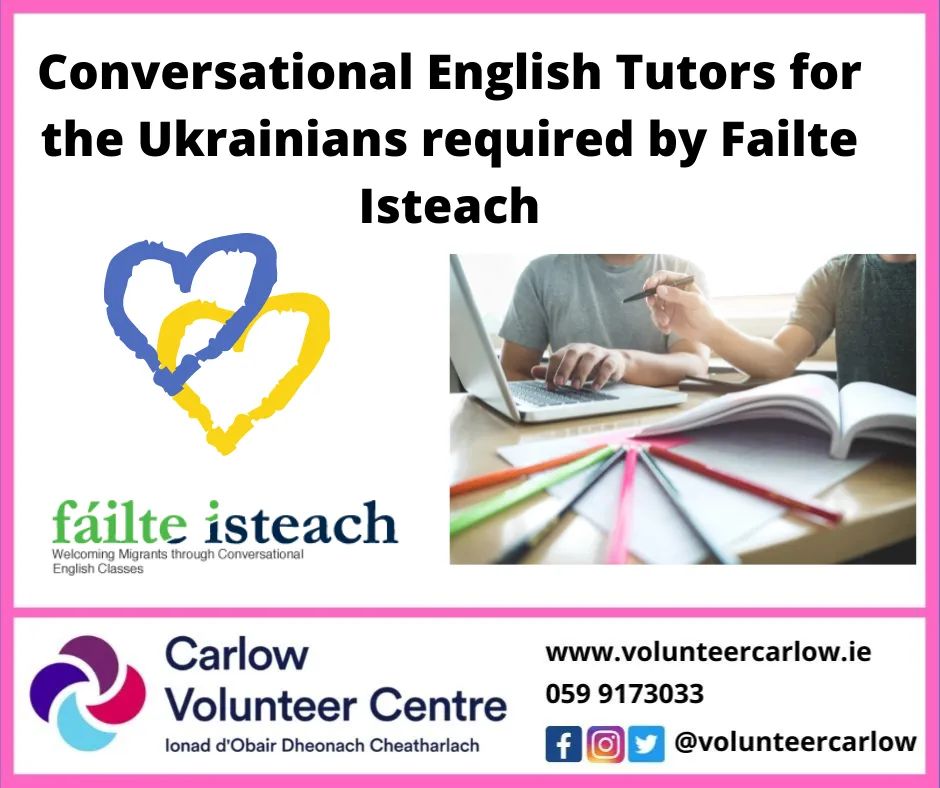 ---