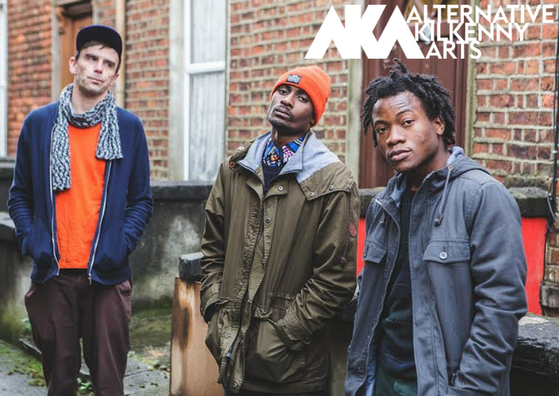 It's always great to listen to new music and also to revisit genres that may have passed you by. Ireland's hip-hop music scene grows from strength to strength and Limerick's music scene hosts one of its most exciting outfits.
Rusangano Family is made up of God Knows, MuRli and mynameisjOhn. 2 MCs and 1 DJ. Based in the West of Ireland, the trio have been steadily building their own unique brand of dynamic bass-led music that owes little to genre cliches and style restrictions. Despite their diverse cultural backgrounds, the group operates first and foremost as a family unit. They want you as part of the family too. While the trio have been working together closely over the last two years, Rusangano Family is the amalgamated title that will see the unit push forward..
Exploring issues such as identity and belonging, Rusangano Family deliver a hefty dose of honest double-edged lyricism over skewed soul samples, 808 beats and sliced-up breaks. Wearing their hiphop and electronic influences proudly on their sleeves, Rusangano Family aren't an act willing to conform to the styles associated with their respective backgrounds. Instead of struggling with the idea of being different, they celebrate it. Sure the rules are only there to be broken as they say so elequently themselves.
I spoke with GodKnows about the formation of the band and the sense of how their music celebrates. Exciting and fearless, it was a pleasure to make his acquaintance.
They play in Kilkenny for the first time as part of the AKA Fringe Festival and it's bound to be a night to remember.
Further details here