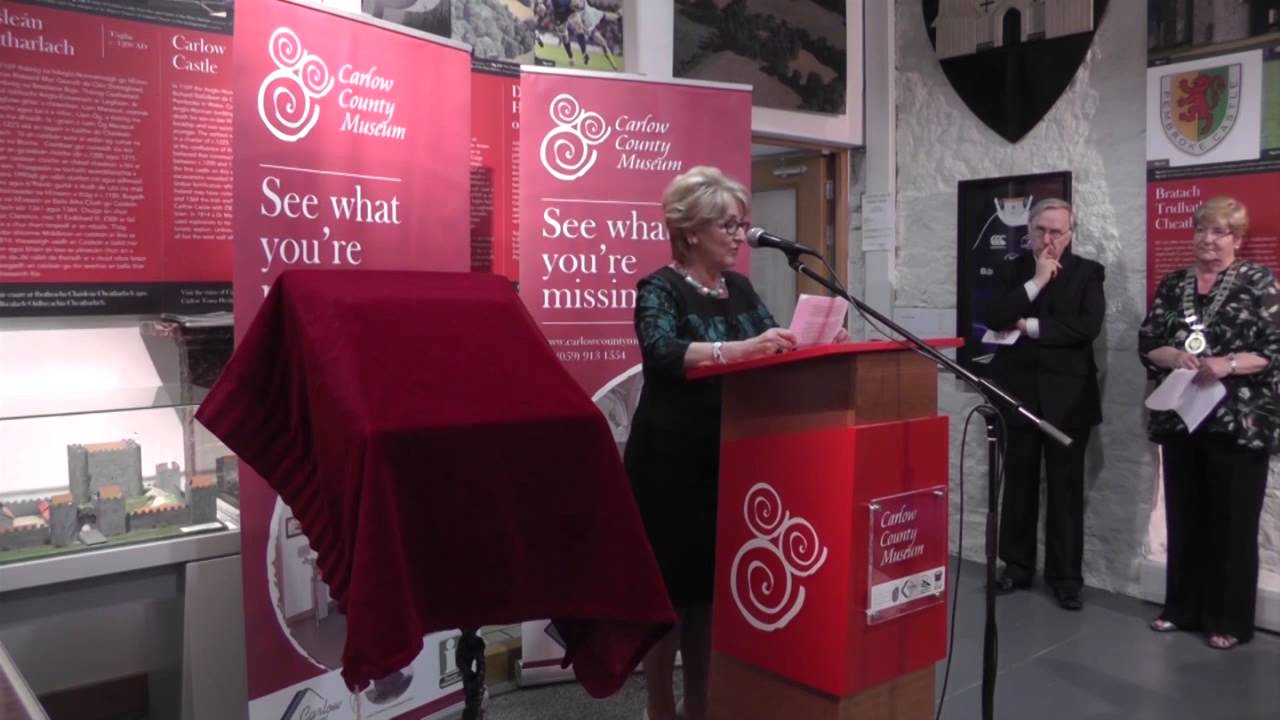 Carlow County Museum have unveiled a stained glass mural by artist Peadar Lamb in the museum.
Carlow County Council commissioned the work for the Carlow Municipal District through the Public Art Working Group, co-ordinated through the Carlow Ireland 2016 Committee.
It shows key Carlow figures who played roles in 1916 including Micheal O'Hanrahan, Nurse Margaret Kehoe, Fr. Albert Bibby and Thomas Traynor as well as many key dates and symbols of the struggle for Irish freedom.
Peadar Lamb is the artist behind the mural, he told KCLR it's a significant piece of work.