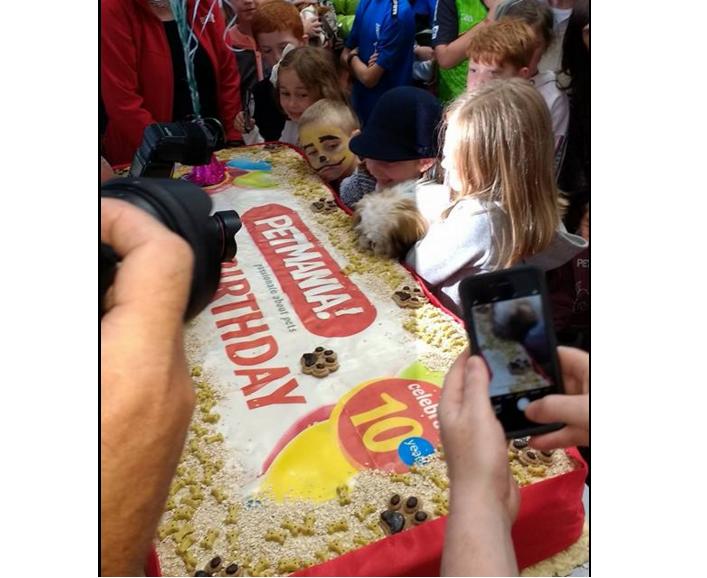 Kilkenny's Pet Mania have set a new Guinness World Record!
At the weekend the local business set out to break the record for the 'Biggest Cake for Dogs' to celebrate their 10th birthday.
The previous record was set in 2011 to mark the wedding of Prince William and Kate Middleton, weighing in at 68.45 kg.
However, at their store in Kilkenny, a cake weighing a massive 91.8 kg was presented to 450 dogs that had been brought along.
Their results will now be submitted for the official seal of approval from Guinness World Records.