KCLR News
News & Sport
'Significant overhaul' of Ireland's heritage legislation completed by Minister of State Malcolm Noonan, the Carlow Kilkenny Green TD
It's on its way to Áras an Uachtaáin to be signed into law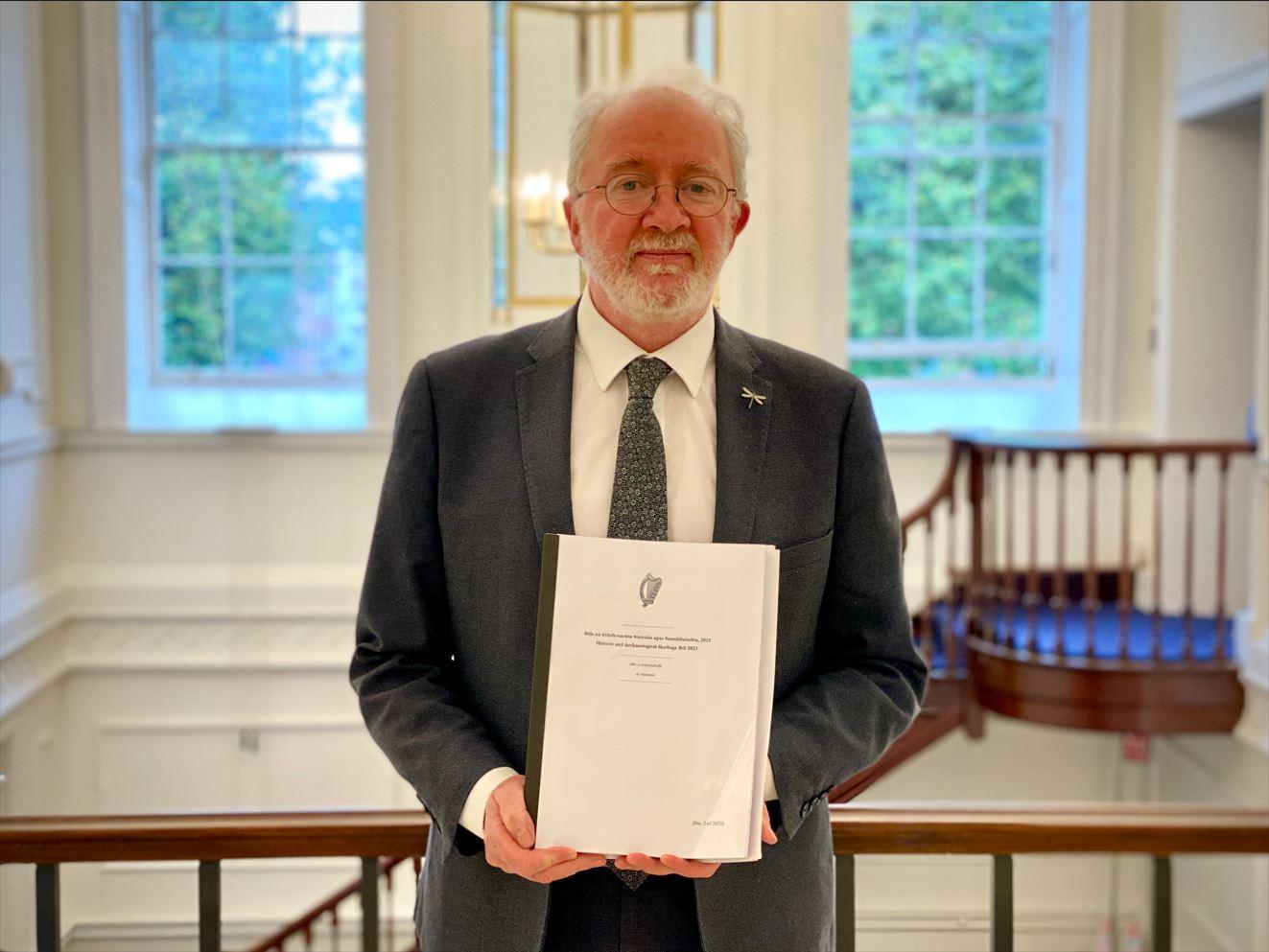 A 'significant overhaul' of Ireland's heritage legislation has been completed.
Minister for Heritage and Electoral Reform, Carlow Kilkenny Green TD Malcolm Noonan, has seen the passing of the Historic and Archaeological Heritage Bill through the Houses of the Oireachtas this week.
It's considered a landmark moment in the replacement of the National Monuments Act (1930 to 2014) and other related legislation, modernising laws that have protected heritage for almost a century.
Speaking to KCLR News' Martin Quilty at the official reopening of Dunmore Caves he said; "For me as Minister for Heritage it's been a great week, we finished the Historic and Archaeological Heritage Bill out which is on its way to Áras an Uachtaráin to be signed into law by the President and that's a hugely significant Bill which again protects sites across the country".
He adds; "Under the new legislation, finds of newly discovered archaeological sites will be protected, and existing sites and structures will be afforded greater legal protection. It will also enable the State to ratify several important international conventions with respect to the protection of historic heritage and help us to realise a number of actions set out in Heritage Ireland 2030, our national heritage plan.
"The social and cultural value of our archaeological and historic heritage can't be underestimated – it's internationally renowned, and with good reason, and in Carlow and Kilkenny we have a strong appreciation for our local heritage. As guardians of that heritage it's incumbent on us to do everything we can to conserve that precious legacy for generations to come.
"The passage of the Historic and Archaeological Heritage Bill through the Houses of the Oireachtas is a major achievement for our team in the National Monuments Service and having steered this legislation through the Houses of the Oireachtas over the last number of years, its passage is of course a momentous day for me as Minister. It grants our historic heritage protections that are fit for our modern age, and in doing so it won't just strengthen our connection with the past, it will safeguard Ireland's heritage for future generations."