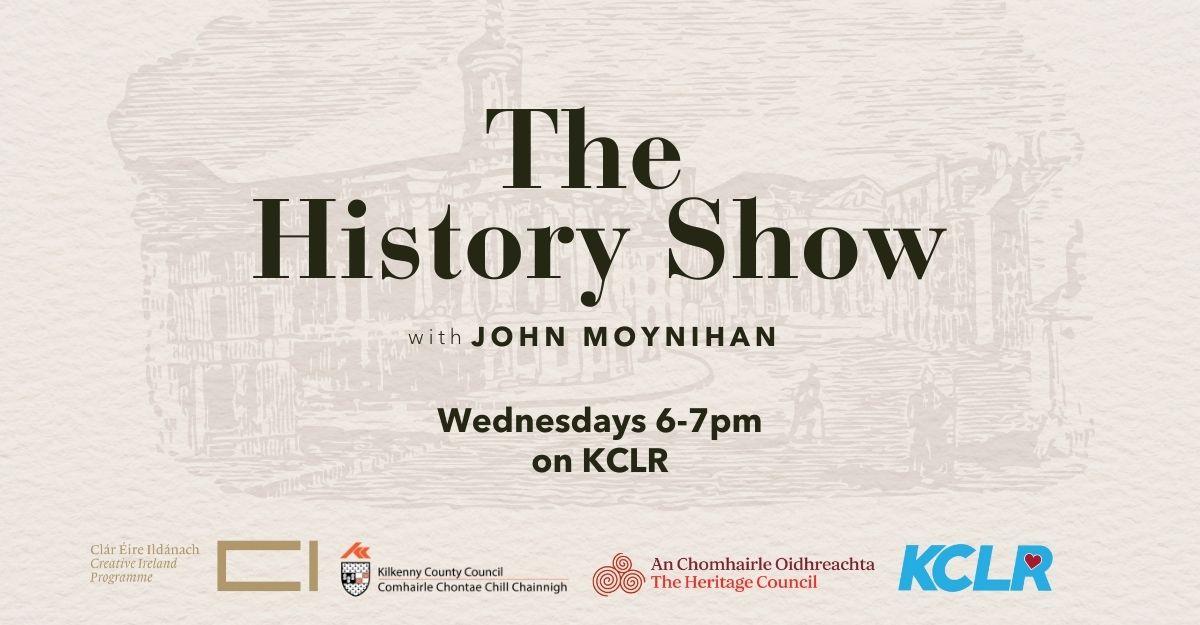 On Episode 8 of the History Show, we hear about the history and restoration of Deerpark Mill in Mullinavat, Co Kilkenny from the man who carried out the restoration works, John Dunphy. John is a member of the famous Dunphy family, which has seen no less than five generations be at the helm of the mill throughout the years.
Also on the show, Writer, Director and Theatre Producer Gillian Grattan, on her latest radio play which will be broadcast here on KCLR in the coming weeks. "The Countess" tells the story of the life and times of Lady Desart, we hear how the play came together, and the research that Gillian undertook in preparation for the piece.
And finally, in the first of two parts, Thomastown man Joe Doyle told us about the history of Thomple Teghàn, a historic, medieval graveyard in Grennan. As well as telling us a bit more about its history, Joe also explained the historical significance of the inscriptions written on the nine headstones that remain in the graveyard.