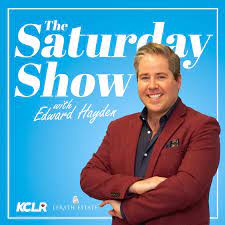 On today's show, our resident gardening expert Shirley Lanigan joined us to answer all of your garden questions.
Martina Hayden our regular travel expert chatted to Edward about how you can turn your 31 holidays in to 67 holidays!
Julian Hughes and Glenn Tector joined Edward to talk all things pumpkins and family fun entertainment.
The one and only Rachel Allen spoke to Edward about her trip to Kilkenny next weekend for Savour and things food and life.
Ignacio Peregrina the Manager of Smithwick's Experience Kilkenny joined Edward to talk all things Smithwicks and Savour.
Listen back here :