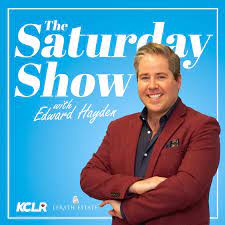 On todays show, Marie, Saoirse and Lealia from Loreto Secondary School spoke about the fundraiser they're running for their Public Access to Law Team who have qualified for the Empire Mock Trial World Championships in Chicago in November!
Nina Carberry chatted about her new children's book "Ride to the Rescue" that just released on Thursday. It's the first of the series "The Rowan Tree Stables".
Gillian Walsh told us about her breast cancer journey and Catherine Carroll gave us all the details of The VERY Pink Run taking place in aid of breast cancer research in Kilkenny Castle Park.
The amazing five man rock and roll band "The Donnys" from Kilkenny chatted about their upcoming gigs and what they're planning next.
Food consultant from Savour Kilkenny Tracie Daly told us about the amazing event Savour Kilkenny Festival for foodpreneurs who want to grow their food business.
Christine Scarry of Sondheim Festival told us all about the upcoming festival and its new features!
Listen back here :