Featured
KCLR News
News & Sport
Creche crews from Carlow and Kilkenny out again today, this time their protest is at a local building
They say support so far's been largely positive, even from those their action is impacting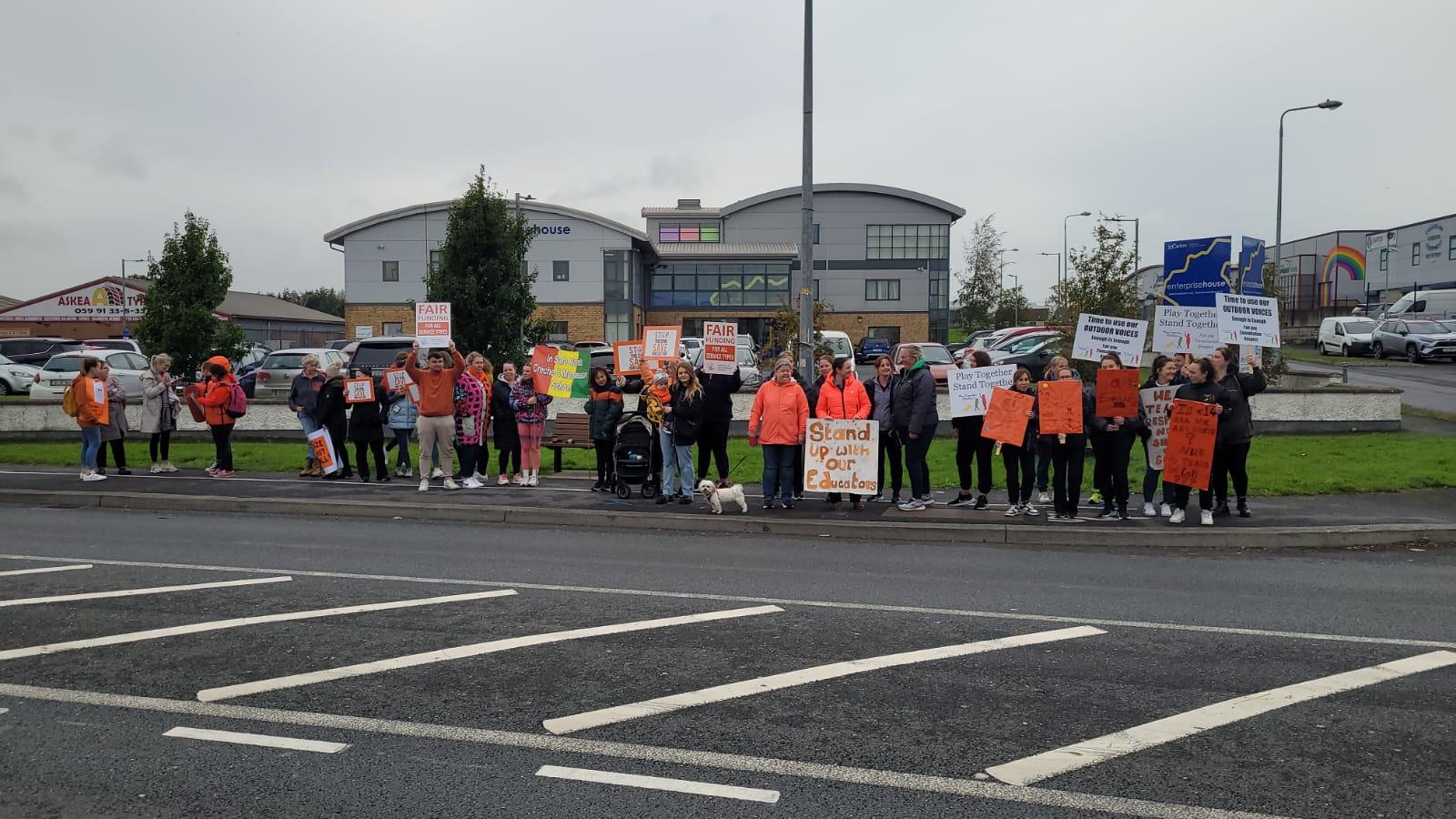 Creche crews from Carlow and Kilkenny are out again later this morning.
They're taking their protest to the Carlow County Childcare Committee offices on the O'Brien Road between 10am and 12noon.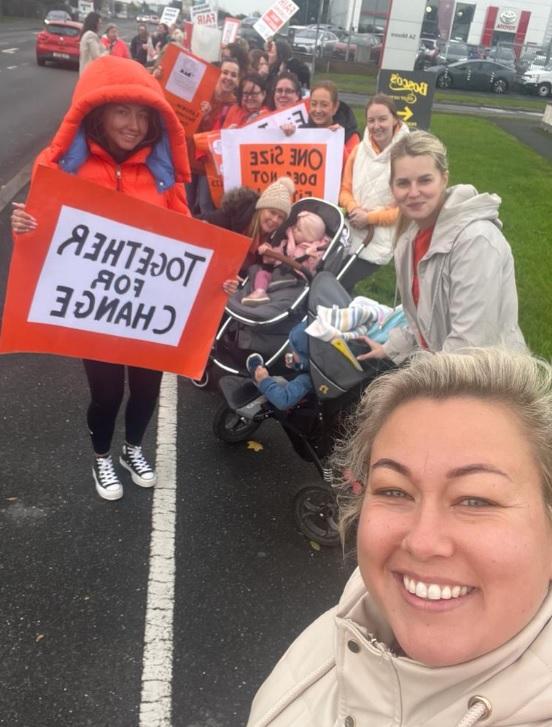 Many of them participated in similar action in Dublin on Tuesday while today marks the third day of setting closures for those who are part of the Federation of Early Childhood Providers.
They want better supports for their sector.
Eleanor Peters of Play Together in Carlow says they're available to talk to people on the ground, telling KCLR News; "Today we're out just to make our point and to get our point across on a more local basis, the closest thing to Department of Children representatives that we have in Carlow would be the County Childcare Committee who are a fantastic crew and we work very well with them so that's why we've chosen to stand here today, we'd more than welcome anyone who's interested to come along and talk to us and find out more about why we're out and what concerns we have".
Parents who've been impacted by the action have responded in support and Eleanor says her own setting has also had praise from neighbouring Carlow Education Together, despite the effect on them; "I know the school is kinda feeling it now, Carlow Educate Together where we're located because we'd take in such a huge number of after schoolers every day so they're trying to manage traffic and going home times and everything, they've really noticed that we're not there but at the same time they're also saying 'wow, you guys provide such a valuable service, now we really understand what it is ye do and we're so grateful for it and we hope you get listened to and get your point across because we'd be lost without you'".
Crèche crews from #Kilkenny have joined counterparts in #Carlow for local protest outside the County Childcare Committee offices pic.twitter.com/dPCZQbXLYS

— KCLR 96FM (@kclr96fm) September 28, 2023
Some in the industry have warned of future closures and protests, potentially every twenty days but Eleanor says nothing's been set in stone, yet; "It's a step that I certainly don't want to take, none of us want to take it, but if it comes and it makes them sit up and take notice and say 'right they actually have valid points here and we need to sit down and listen to them and engage', I'm hoping, the Budget's in two weeks, and I'm really hoping that between now and then that something will be negotiated in our favour, personally I'm going to hold off until the Budget and see what happens there before making any decisions about what we do next".